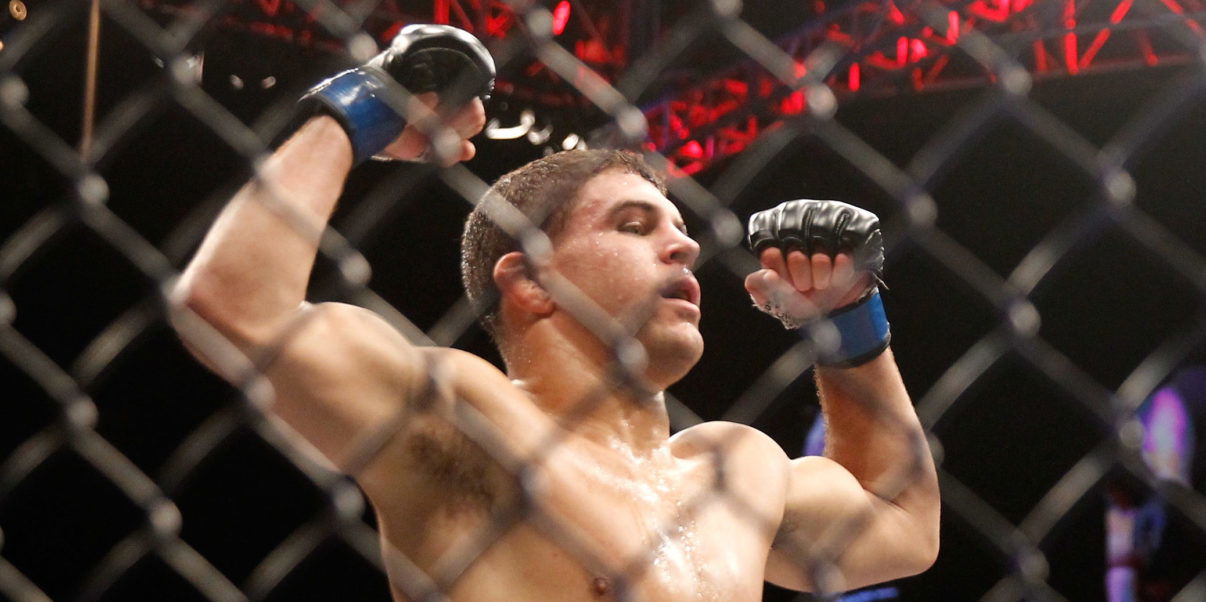 Al Iaquinta fires back at Dana White's weigh-in decision
Never one afraid to speak his mind, Al Iaquinta has let his feelings be known once more concerning UFC president Dana White.
After news broke last week that White was moving UFC weigh-in times to later in the afternoon as opposed to 9-11 am local time, numerous UFC fighters have professed their preference for the earlier option.
Speaking on the MMA Hour, however, Iaquinta took his grievance with White to another level as he claimed the promotion's president had lost his 'sense of reality'.
"His sense of reality is gone," Iaquinta said. "It's gone. It's shot. It's absolutely shot. It's scary. Now he's putting our health at risk. He's going to move the weigh-ins? So why did you move the weigh-ins in the first place? Because, in his mind, he wants more exciting fights. How are you going to get more exciting fights? Give the fighters more time to recover, right? Which is also beneficial to us because it's healthy. It's healthy for us to replenish.
"Even though it's healthier for the fighters, we're going to move it back to the night time, because he interviewed a million fighters? I haven't seen one that wants it at night. So his sense of reality, you can't — it's almost like, you do an interview with him now, it's not about the truth, it's about his agenda. So, I'm weighing-in in the morning."
'Raging Al' would also go on to criticize White about his handling of Iaquinta's reported bout with Justin Gaethje and urged the long-standing president to leave his position. White had proclaimed that Iaquinta was acting unruly in the negotiations ahead of a fight with Gaethje but within 48 hours of bad-mouthing the New Yorker, ESPN reported that the bout had been agreed to main event UFC Fight Night 135.
"He's got one foot out the door. Just go, man. Go. Go. He's done. He's done. And I don't give a s**t. I don't care. I know. I can see. I'm going to say it. I think 50% of the people don't see it, 50% of the people are too scared to say it. I think everyone's onboard. I don't know, it ruins everything. Like, a fight with Justin Gaethje, there should be no hesitation. You should just make it work, man. Make it f*****g work. Right? That's the fight you want to see, I want to see, I want to be in, they want to be in. Everyone wants to be a part of this thing. F*****g make it work, dude. Don't go out there on an interview and say, 'Oh no, it's not happening.' Make it work. You're the promoter. This is your job.
"It's like a peanut butter and jelly sandwich — you can't f**k that up," Iaquinta continued. "CM Punk, he shouldn't be a thing you can f**k up. He managed to f**k it up because Michael [Jackson] won the fight and he's talking s**t about Michael [Jackson], and he's got Alistair Overeem on the undercard when a guy, (Curtis) 'Razor' Blaydes, freaking knocked him out. 'Razor' Blaydes should've gotten a win on pay-per-view. He should be the guy right now. He should be upset. 'Where am I? You put me on the undercard, I finished Overeem, and you're talking s**t about Michael Jackson?' What's going on? I just, I love this sport so much, it kills me.
"You were upset with the way Michael Jackson fought? You put a reporter in the fight. What do you expect?"
---